Our expertise in the logistics field makes KIMURA perfectly suited to help you analyze and develop safe, quality, lean operations.
KIMURA works with customers to suggest and implement an improvement scheme for safe, quality, lean operations.
Our process begins with an investigation and analysis of your operations by generating a chart illustrating comprehensive material and information flow.
As a result of improvements, customers will be able to use monetary and personnel resources to enhance their core business. We can fully support your strategic business innovation.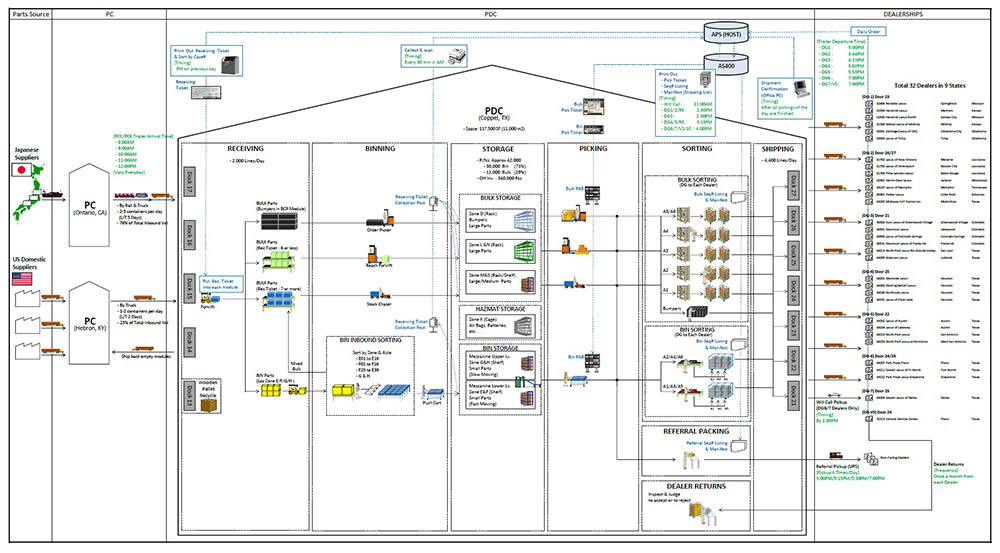 Customized Training Services
---
KIMURA offers customized training services in the following areas including, but not limited to:

Forklift
Scanning
Safety
Staffing
Orientation